Ride Review: Leiper's Fork and Natchez Trace
April 25, 2015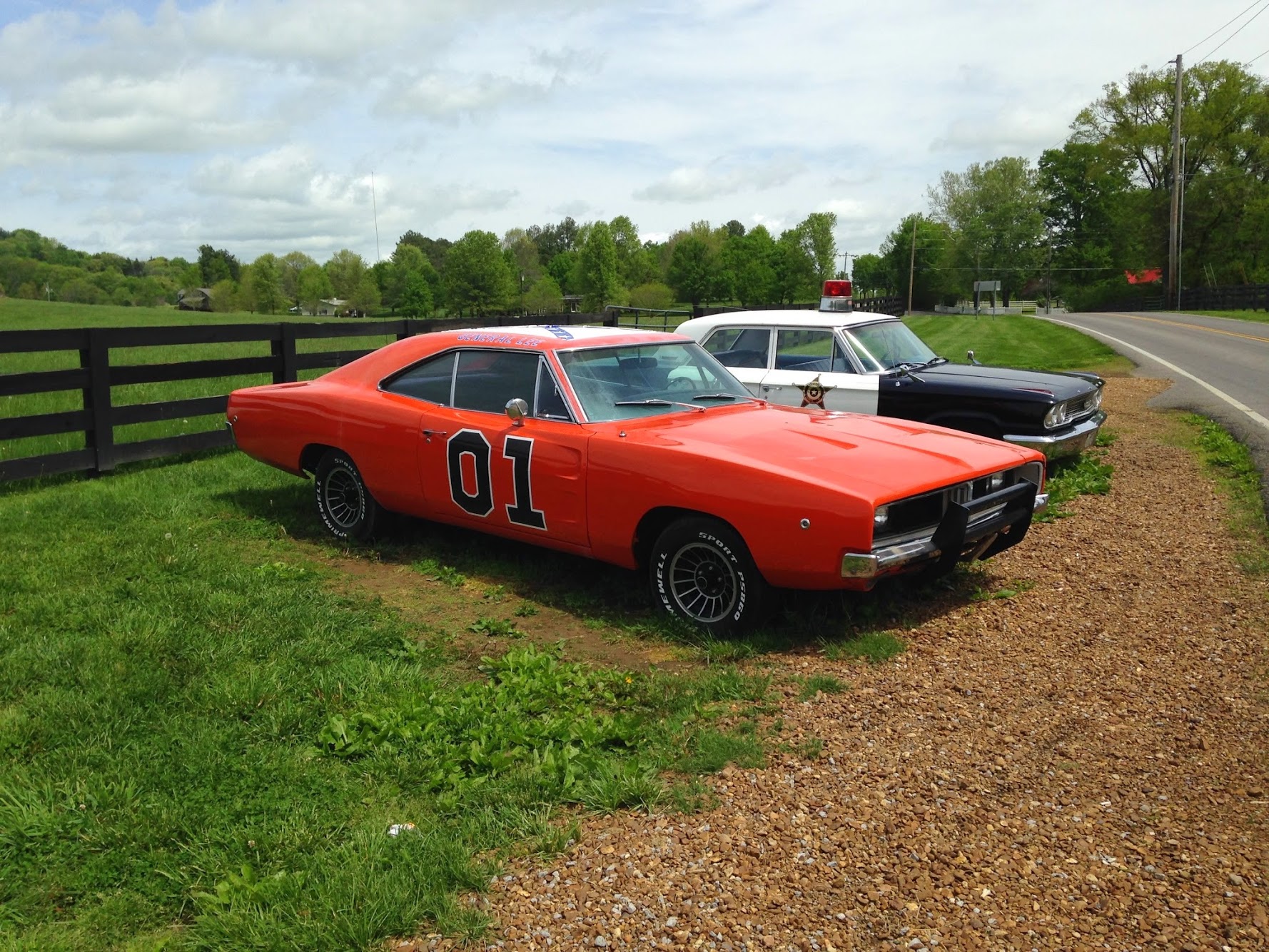 I've been in Franklin, TN this week for meetings at LeanKit. I made the decision to stay through the weekend before heading off to Code PaLOUsa in Louisville, KY.
It's Saturday, and I wake up this morning to much better weather than expected. Over breakfast at the Cracker Barrel off Highway 96 and I-65, I decide to take advantage of this weather with a ride in the area.
Franklin Main Street Festival
My original plan is to drive straight through Franklin. To my surprise, downtown Franklin is blocked off for the Main Street Festival. I decide to park the bike for a bit, and check out what the buzz is all about.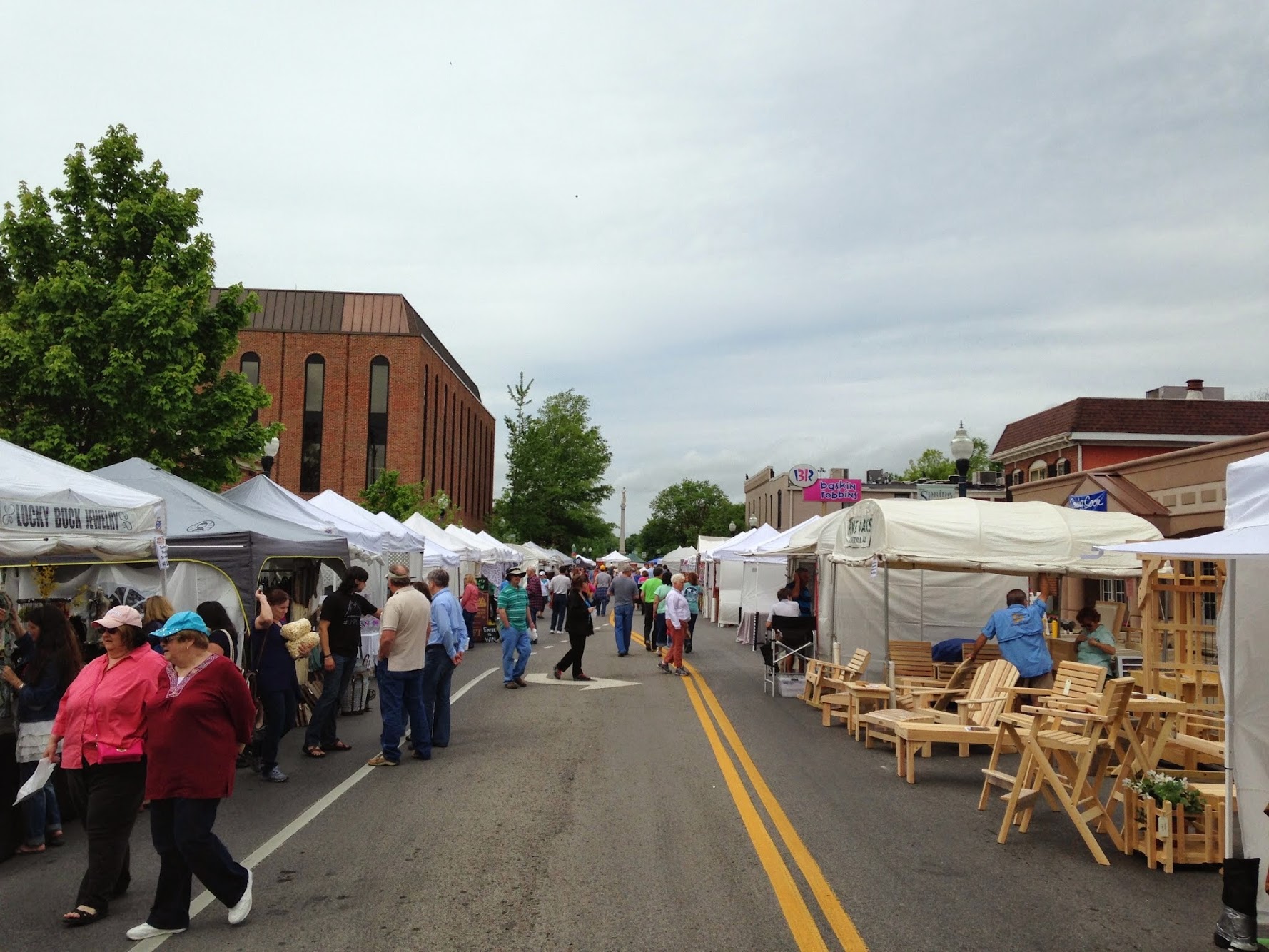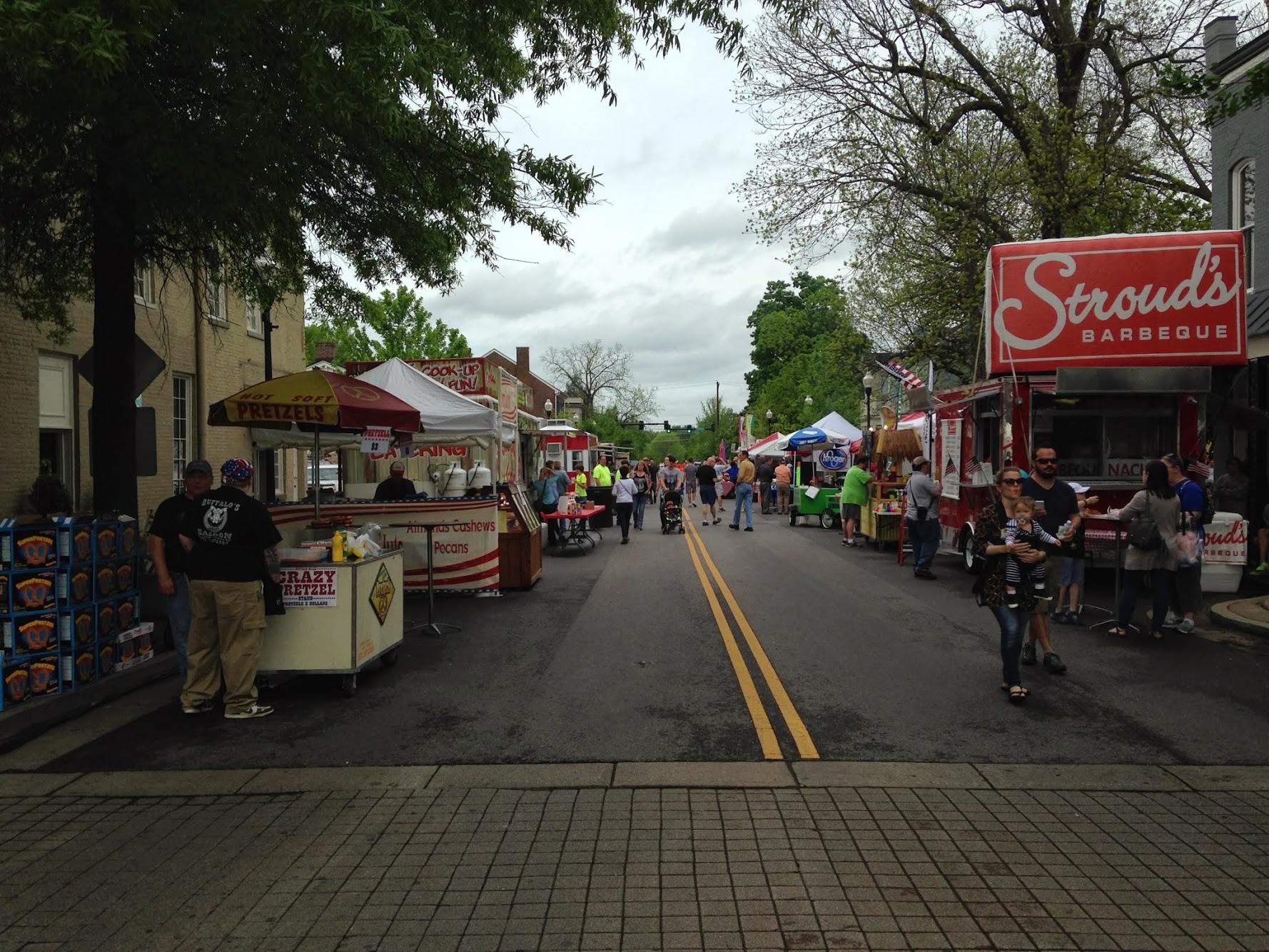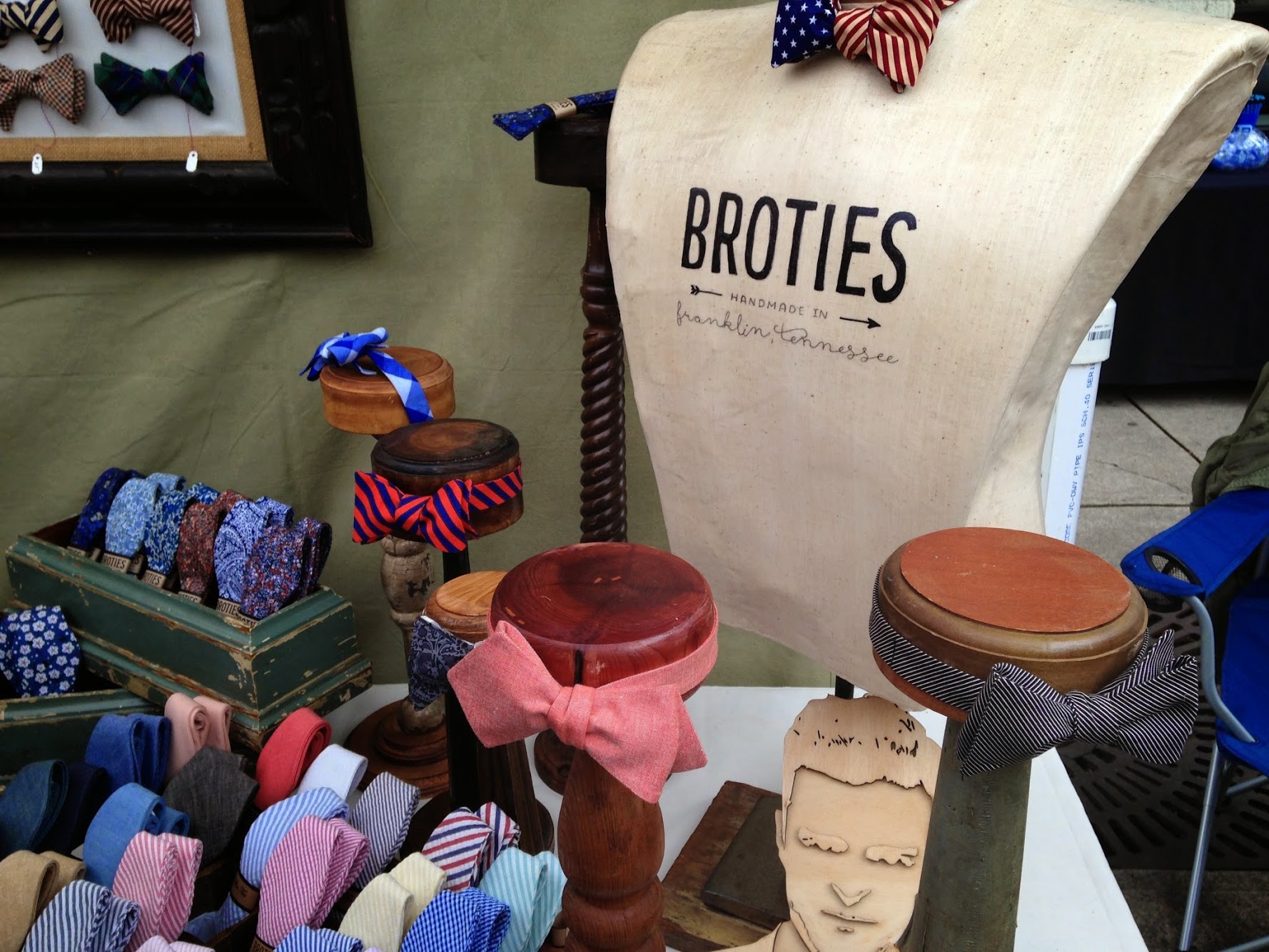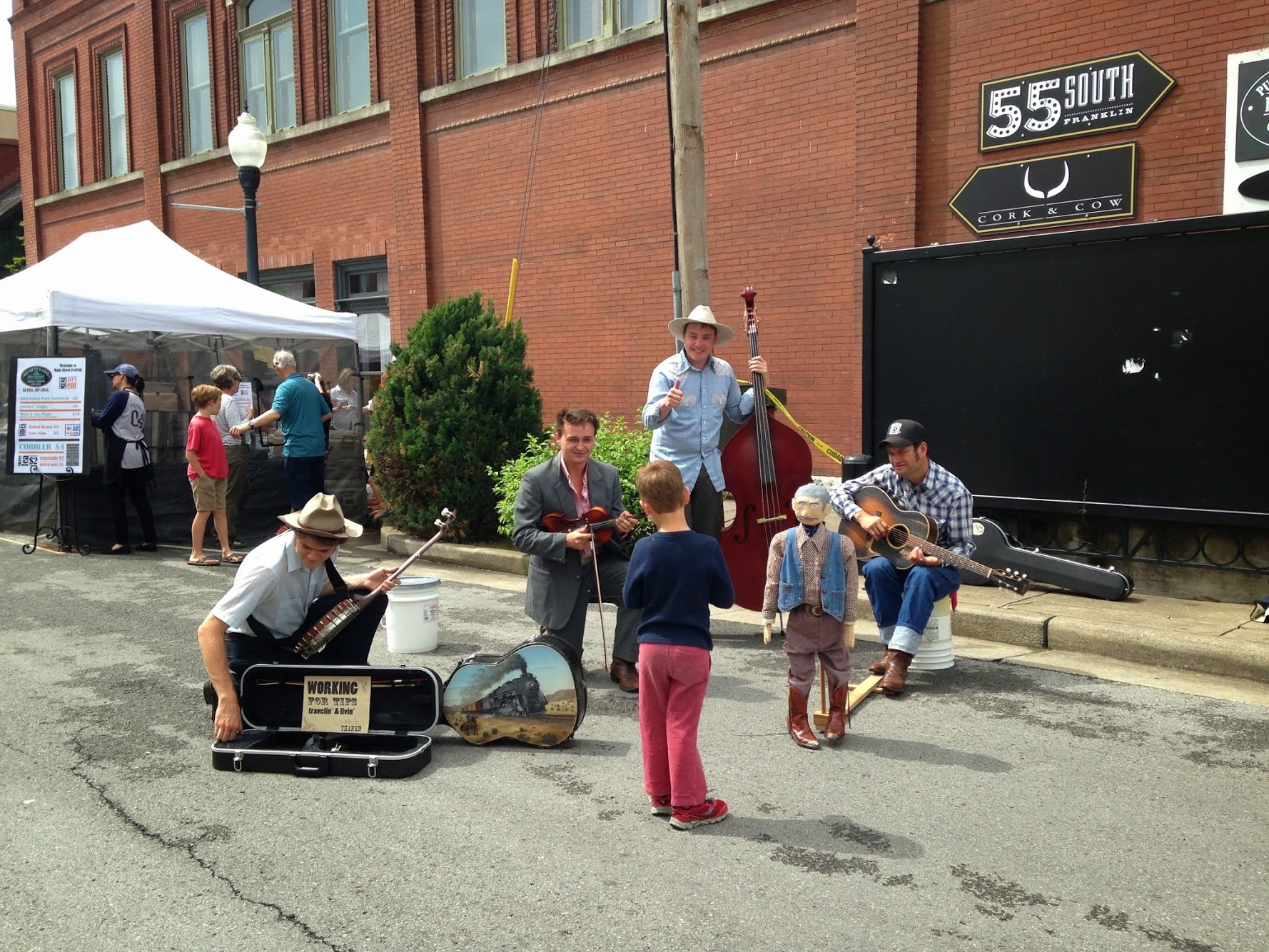 Leiper's Fork
After buying some cheese and a bow tie, I get back on the road. I take West Main Street out of Franklin, turn right on Southall Road, and follow signs to Leiper's Fork, TN. Puckett's Grocery looks so inviting, I have to stop. Puckett's Grocery is a traditional Southern "meat-n-three," but I persuade them to give me three meats and 2 vegetables instead. It is all delicious.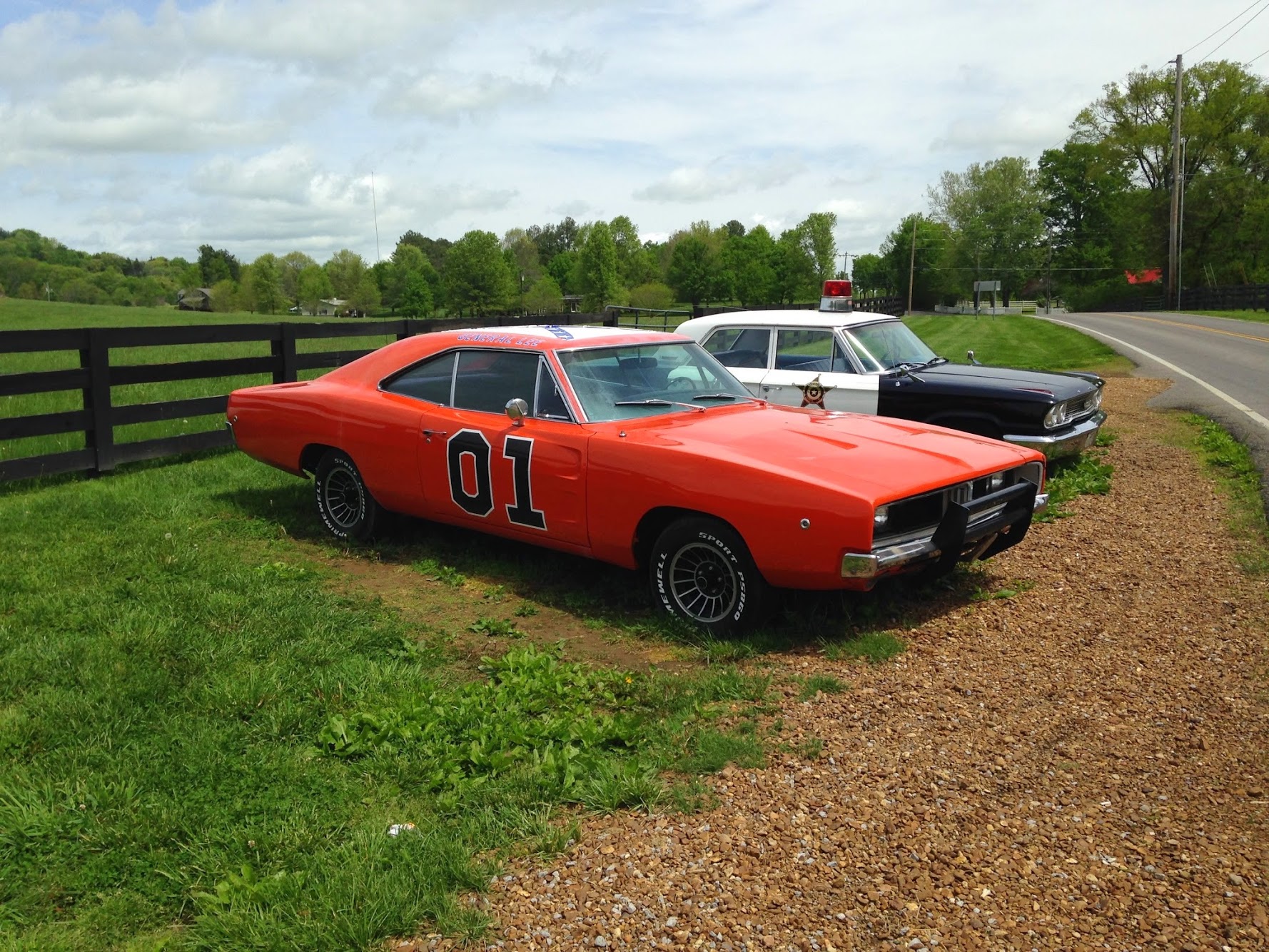 The General Lee greets you as you enter Leiper's Fork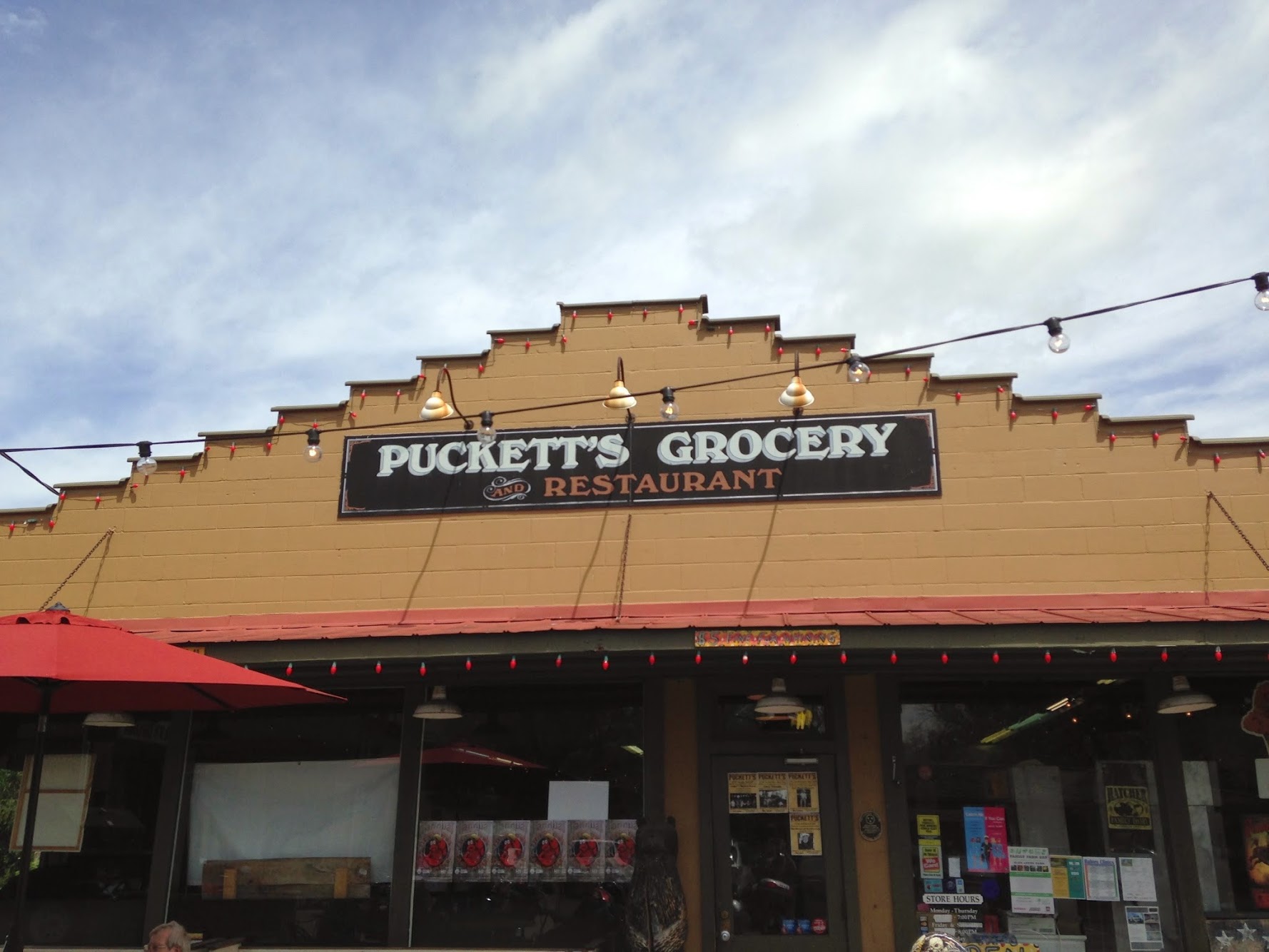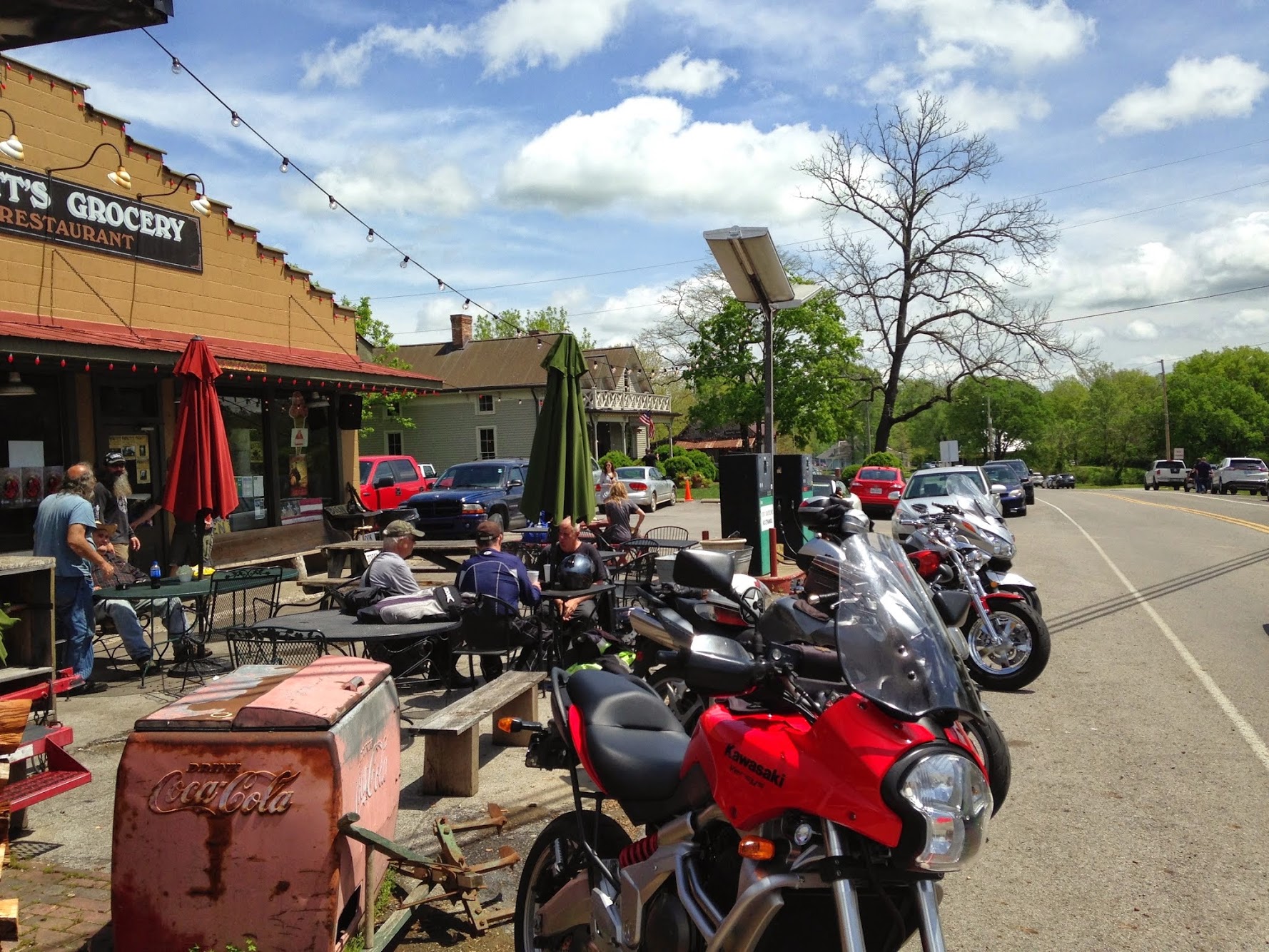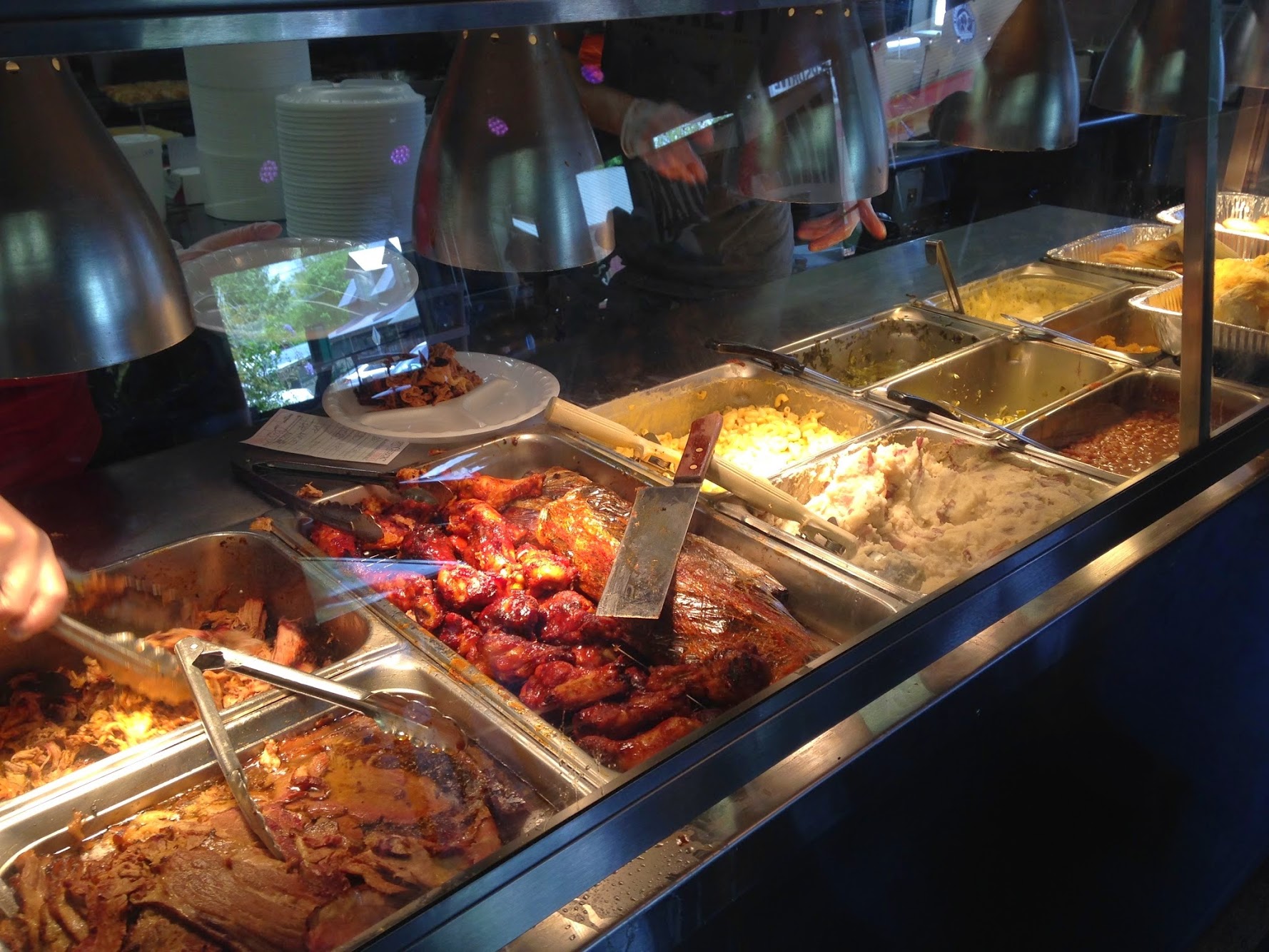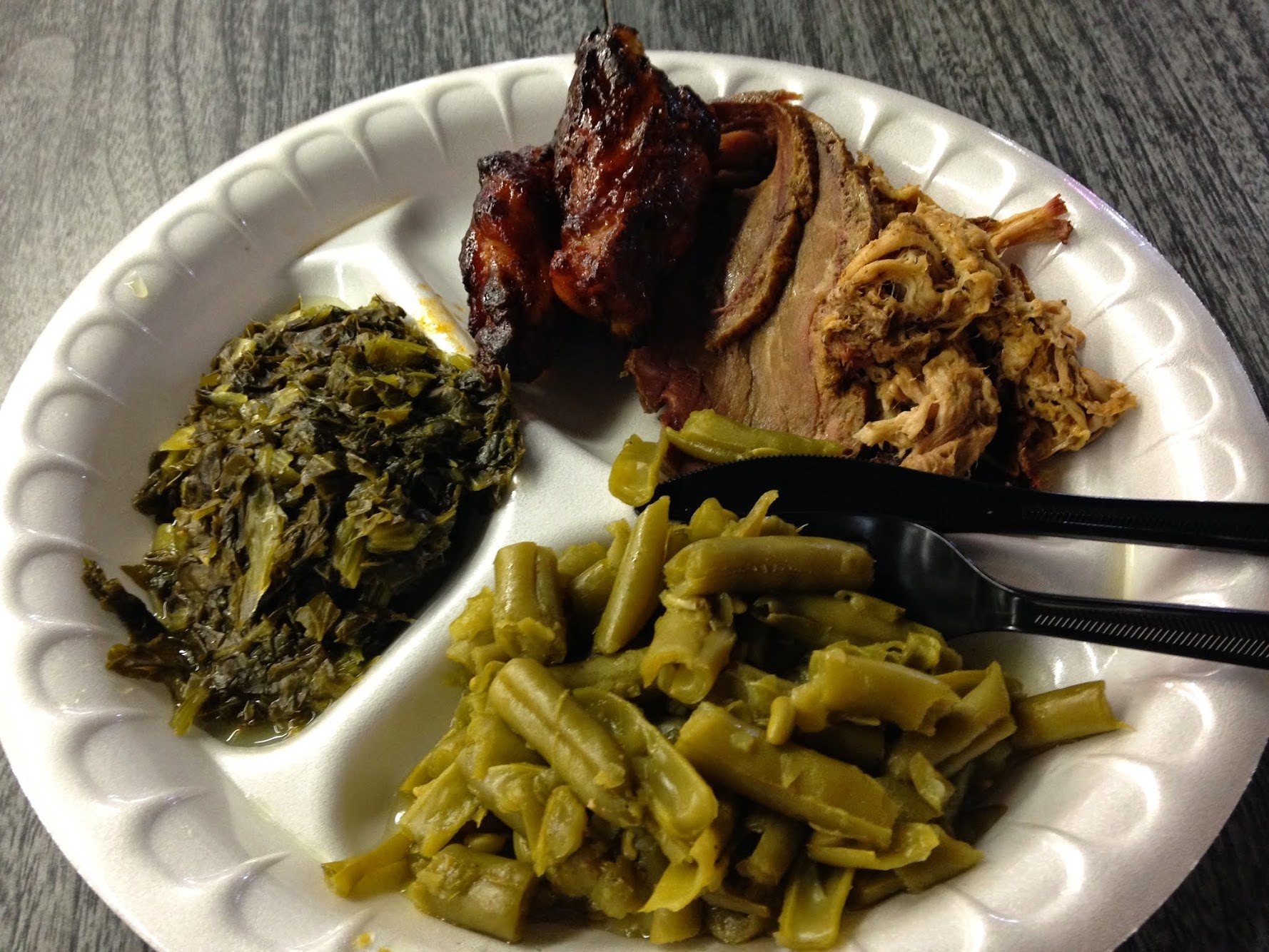 Smoked wings, brisket, pulled pork, greens and green beans. Heavenly.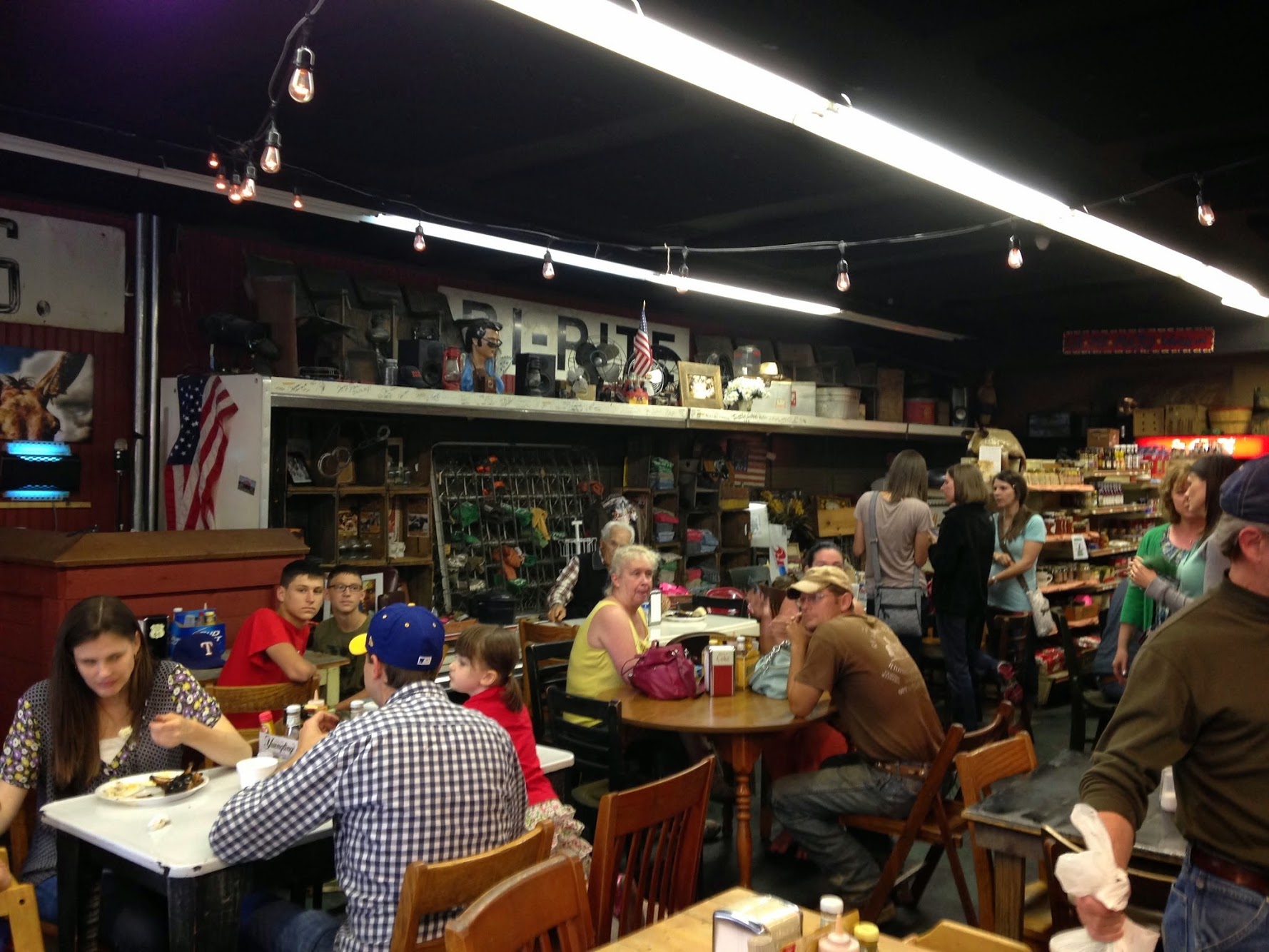 Old State Highway 96
After filling my belly at Puckett's, I take the next right on to Old State Highway 96. What a beautiful stretch of road! The topographical map showed this road going through wooded hills, and the scenery did not disappoint. The road itself was a but rough in areas, though. Loose gravel and poorly patched sections of road are frustrating, but I still enjoy the view immensely.
Running into Highway 96, I turn left. Where Highway 96 meets Highway 100, I turn right and drive to the famous Loveless Cafe.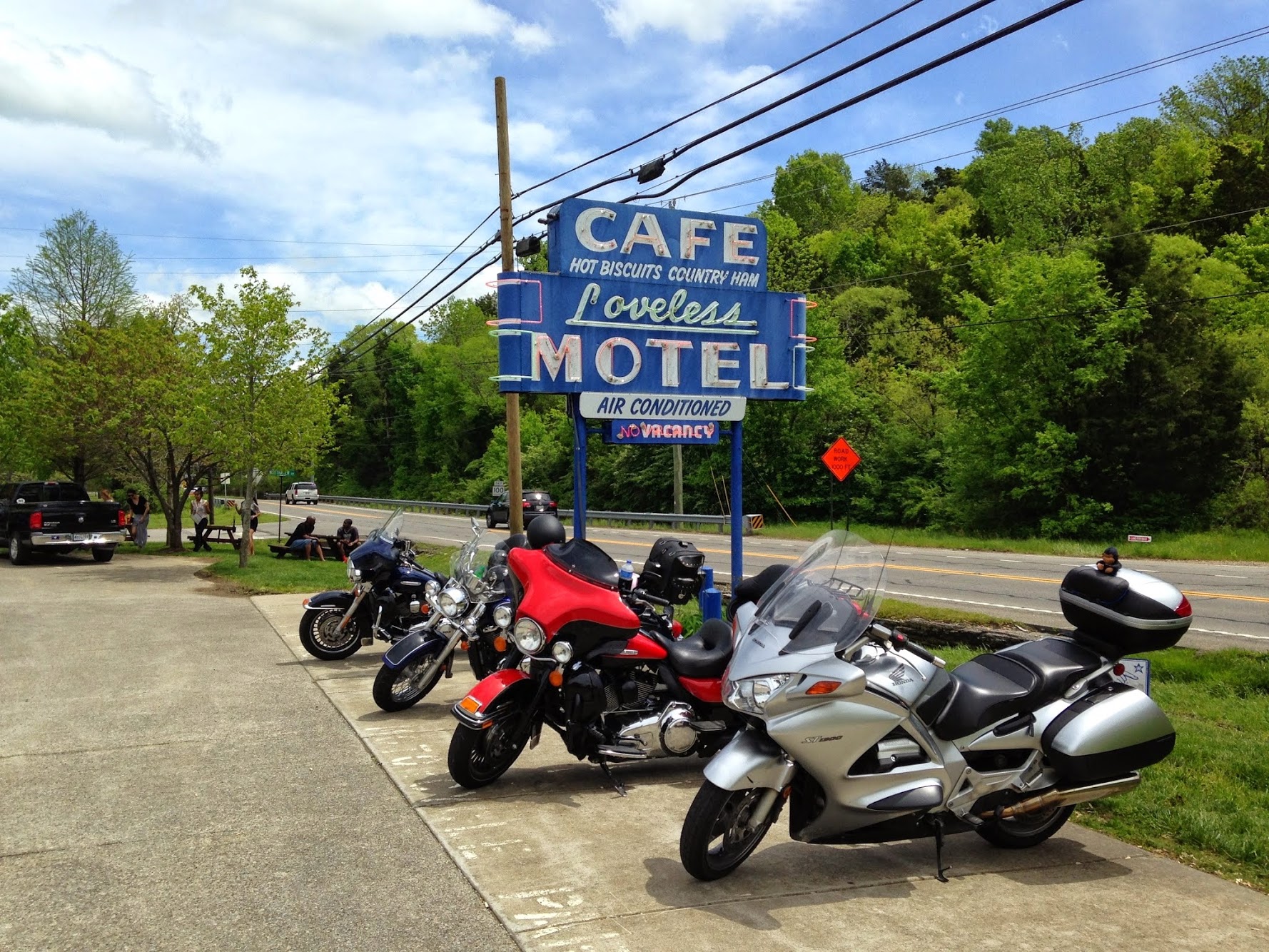 Natchez Trace Parkway
Less than a mile from the Loveless Cafe is the start of the 444-mile scenic Natchez Trace Parkway. The Natchez Trace is a quiet, scenic road with gentle curves and breathtaking views. I make a few stops for pictures along the way. I wish I could ride more, but I jump off the parkway where it intersects Highway 46 near Leiper's Fork and retrace my steps back to Franklin.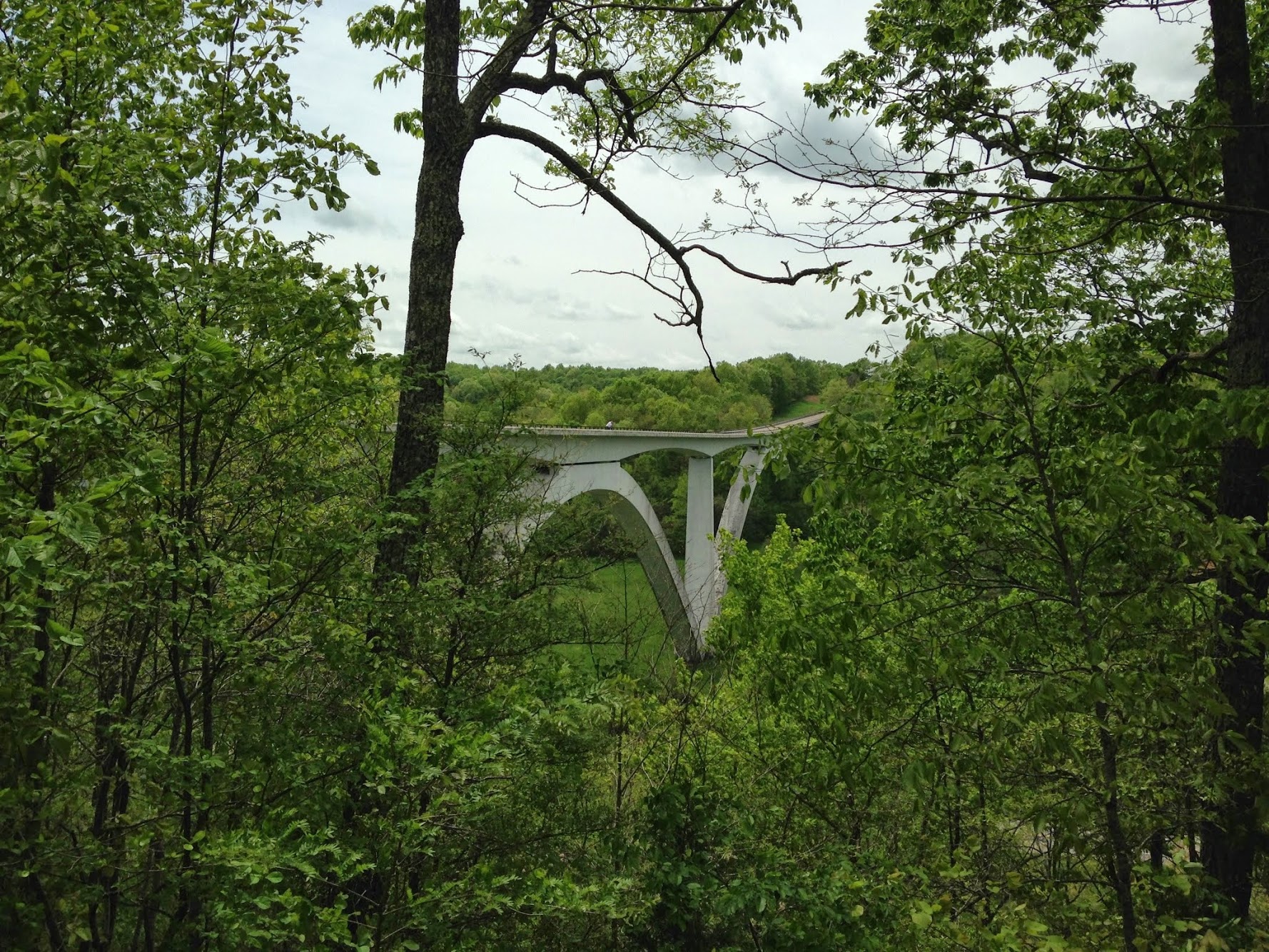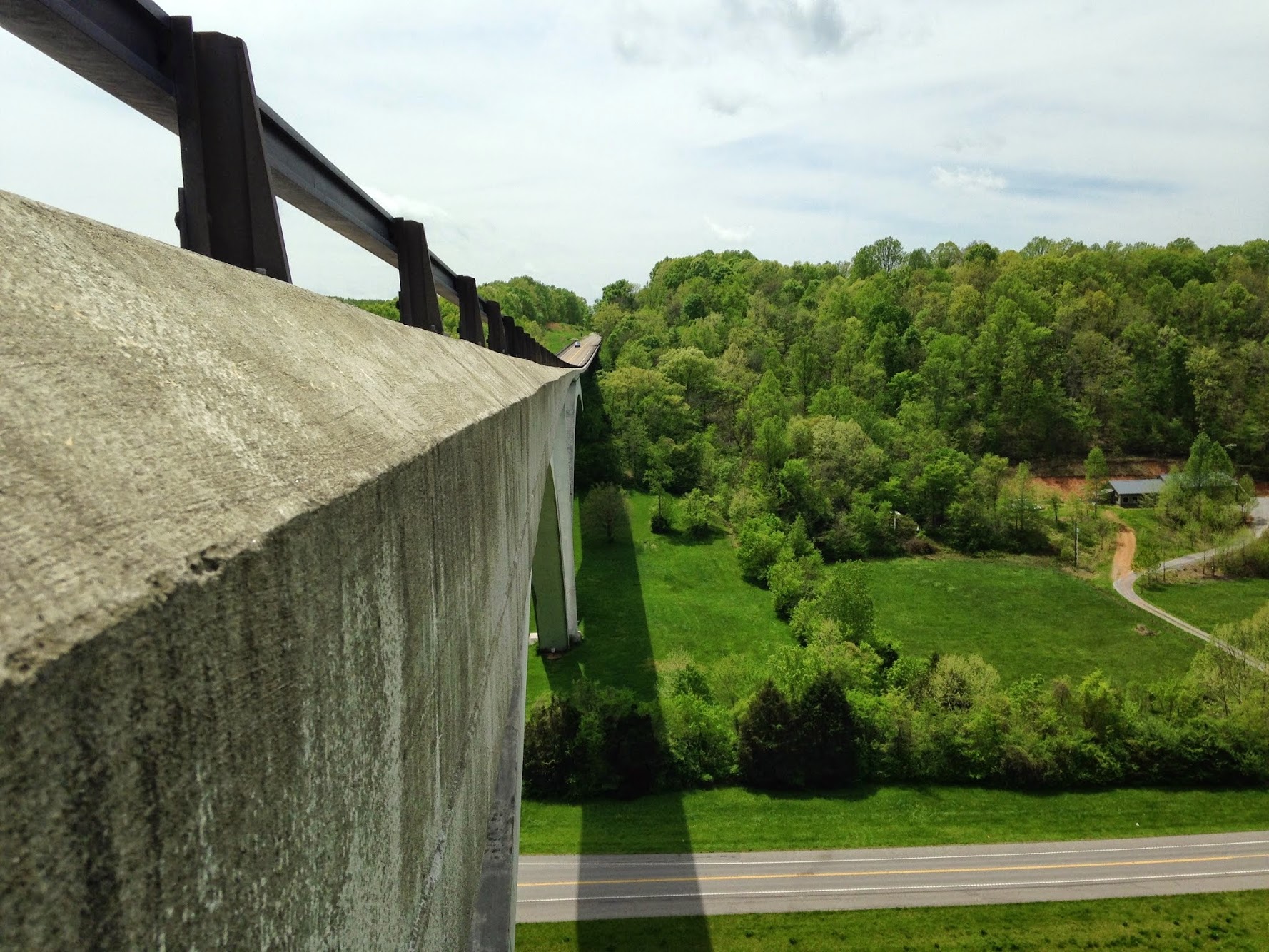 Summary
The destinations are great. Old Highway 96 and Natchez Trace Parkway are two more cases where I wish I had a GoPro or similar video camera. These roads must be seen on two wheels, or at least with the top down!
For more pictures, check out my Google+ album.