Commission a Drawing!
I draw avatars you can use for social media, blogs, presentations, business cards... whatever!
Got an idea for something else? Send it to me at david@reverentgeek.com! I have drawn custom illustrations and artwork for events, conferences, meet-ups, advertising campaigns, books, and articles.
Stickers!
Get my stickers on RedBubble!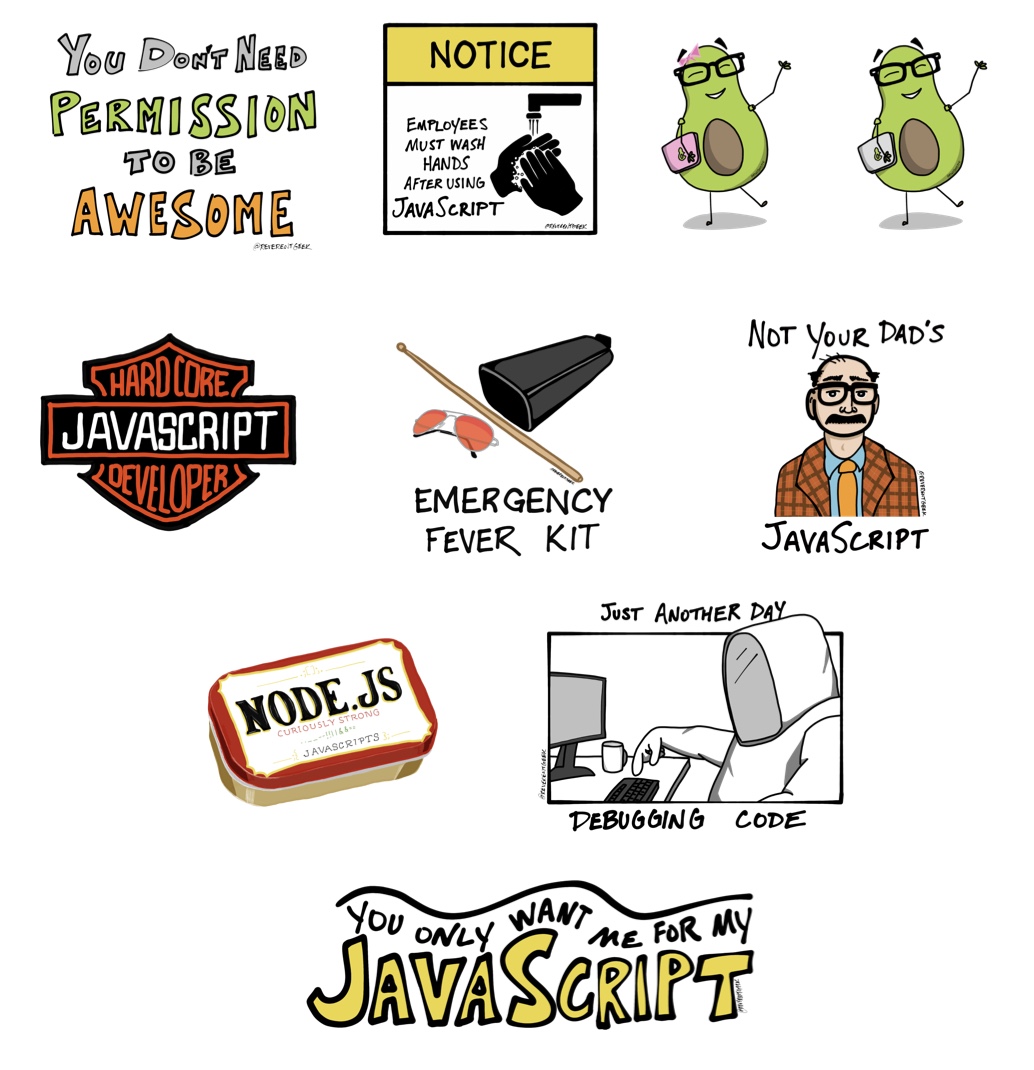 T-Shirts!
Get my t-shirts on Amazon!